1xbet 15 is a basic TOTO that is easy to play. Nevertheless, a brief overview of the main, most important points of the rules will be useful enough. And the full text of the Toto Fifteen rules you can found on the 1xbet website.
The beauty of this type of TOTO is that the game does not depend on randomness and the ability to guess blindly, but just on the ability to analyze and systematize data obtained from statistics on the chosen sport. Fortunately, the information is in the public domain, and you can independently conduct your own statistics. Further, predicte the outcome of the game, place bets and win.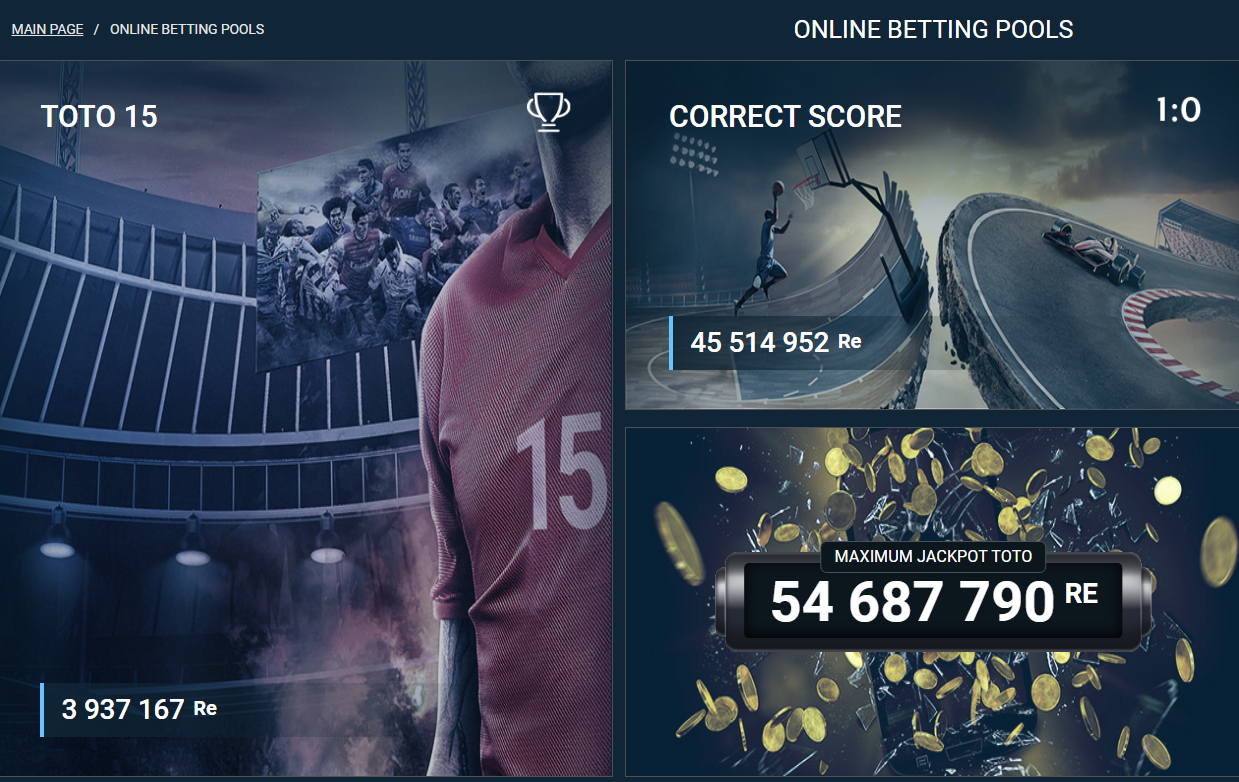 Brief rules of the game in Toto Fifteen
The player finds 15 sporting events, the outcome of which can be predicted. A participant wins if the results of at least 9 games in one draw are guessed. And the more is right guessing, the larger is the gain.
Pool – the total amount of players' bets on the circulation.
Prize fund – the amount of money intended for payment to players.
The jackpot changes with each draw depending on the outcome of the bets of previous draws.
The minimum bid amount for 1 option is 50 rubles. Maximum – 1 million rubles.
The prize fund is distributed among the winners of the draw in proportion to the amount of bets made and predicted outcomes.

To participate in TOTO, you should register or log in using your username and password. New players are given a bonus. Its size is indicated at the top of the site.
Find the "More" section, "Toto" in it, then select TOTO 15.
In the central block, choose the outcome of each of the 15 games – P1, P2 or X, that is, the victory of the first team, the second, or a draw. And you don't need to predict the exact score. You can rely on chance and click on "Random Choice". The system randomly selects combinations.
Enter an amount of a bet and choose two or three options not only one because in this very case the minimun bet becomes doubled or tripled. In toto Fifteen, both single and package bets are available. In the second case, the options can be set in the window or download the file from the computer.