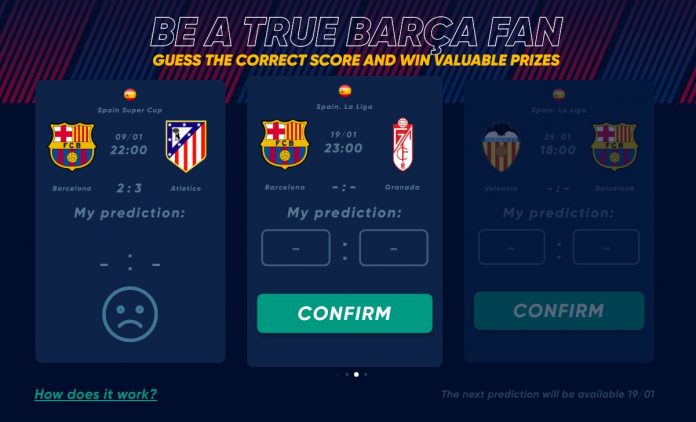 How it works:
1. Log in to your account or register on the 1xBet website.
2. Predict the score of the upcoming Barça match.*
3. You can change your prediction at any time before the start of the match.
4. If your prediction turns out to be:

a) Correct. Congratulations! You've qualified for the prize draw, which will be held at the end of each month.
b) Incorrect. Don't worry! There'll be plenty more Barcelona matches this season. Try to predict the score of the next game.

5. 1xBet will contact you if you are one of this month's winners.**
*Please note that you can only make one prediction at a time. Once a match kicks off, you can make a prediction for the next FC Barcelona game.
**A prize draw will be held each month during the football season. Whether you won or lost in the previous round, try to predict the score of Barça matches next month for a chance to win tickets to Camp Nou and gift certificates for the official FC Barcelona Store.
Good luck!