PLAY WIN AUTUMN BLACKJACK
PLAY AND WIN A SHARE OF €3,000!
Tournament Period:
August 30, 2022 00:01 – September 6, 2022 23:59 GMT.
Prize Distribution Model:
1 place – €1,500
2 place – €1,000
3 place – €500
How to win:
Qualifying game is:
Unlimited 21
In-game tool criteria: playergets 1 point for every €1wagered. Points are multiplied by the number of days of continuous play
Minimum bet – 1€
General Terms:
All prizes will be credited to the players' accounts within 72 hours (3 business days) after the results are summed up. Cash prizes cannot have any wagering requirements.
In the event of two players finishing the tournament on the prize position the one scored first will win
Only real money bet will be taken into account.
By participating in this promotion you confirm that you have read and accepted the terms and conditions of the offer.
If any attempt to abuse or manipulate any aspect of this promotion or if any breach of the casino rules is detected, Company reserves the right to deny participation in the promotion.
We reserve the right to change the rules of the tournament, to suspend or to cancel the tournament at any time.
The general Terms and Conditions of our Service apply.
PLAY WIN AUTUMN BLACKJACK
ඉතින් පමා නොවී දැන්ම ඔට්ටුවක් තබා තෑගි මුදල ඔබේ කරගන්න.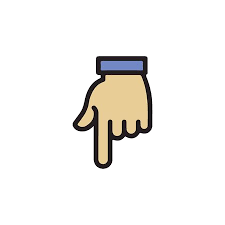 ⚽ ස්ථාවර ඔට්ටු ඇල්ලීම ☝
🌐නොමිලේ ඔට්ටු ඇල්ලීම💱
💯ඉහළ අනුපාත ✅
🕓පැය 24 පාරිභෝගික සේවය👨🏻‍💼
🥇හොඳම ඔට්ටු ඇල්ලීමේ අඩවිය 1XBET🎗

සියලුම නවතම පුවත්, නවතම බෝනස් , ක්‍රිකට් පුවත්, වෙනත් ක්‍රීඩා පුවත් පුවත් කියවන්න,
Facebook සහ Instagram හි අපව follow කරන්න
දැන් ම 1xbet හි ලියාපදිංචි වී ඔට්ටු තබා මුදල් ජයගන්න.