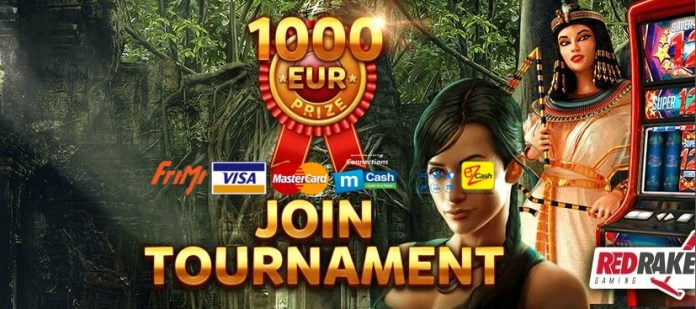 Promotional Period:
The first stage:
9 April 2020 00:01 GMT – 11 April 2020 29:59 GMT
Stage 2:
16 April 2020 00:01 GMT – 18 April 2020 23:59 GMT
Stage 3:
23 April 2020 00:01 GMT – 25 April 2020 23:59 GMT
Distribution of Prizes For Each Stage:
1 place — €400
2 place — €250
3 place — €200
4 place — €100
5 place — €50
How to win:
You need to play:The first stage:
Stage 2 & 3:
In-game tool criteria: get 100 points for every €1 won on these slots
The minimum number of rounds is 50
Terms and conditions:
To take part in the tournament you need to click "Take part" on the page of the offer.
All prizes will be credited to players' accounts in their account currency within 72 hours of the promotion ending.
Prizes do not need to be redeemed.
Ties in the score between players will be solved with a random draw.
The results are calculated based only on bets placed using real money.
To be eligible, you just have to play a minimum of 50 rounds on slots mentioned above.
By participating in this promotion, you confirm that you have read and accepted the tournament terms and conditions.
If any attempt to commit fraud or breach the rules of the casino is detected, the Company reserves the right to refuse participation in this tournament.
The Company reserves the right to change the rules of the tournament, as well as to suspend or cancel the tournament at any time.
General terms and conditions apply.
All bonus types are disabled for cryptocurrencies with no exceptions.