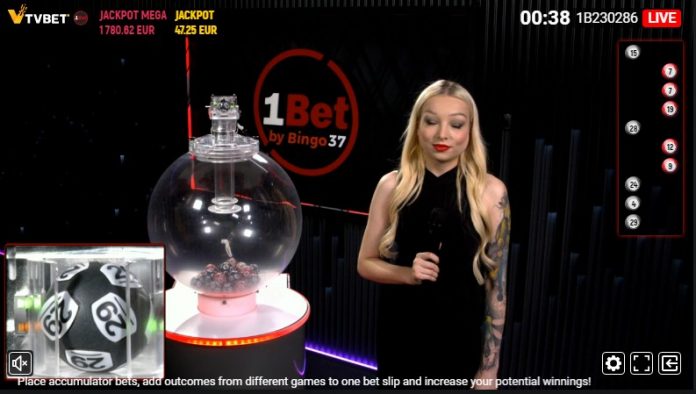 1Bet
1 BET(Bingo 37)- fundamentally new, very simple and fast LIVE-game, where 1 out of 37 balls is selected every minute. Major distinction of 1Bet(Bingo 37) game from other TV Bet games is that the player is provide with a simple and clear interface of the game, where the experience of lottery balls and wheel of fortune are combined. Player has the whole new hand of possibilities for applying tactics and strategy in a completely new format. A certified lottery machine provides 100% assurance for honest and totally random result of the game.
The game takes place every minute in a continuous LIVE video mode. It takes about 45 seconds to receive bets. Before the start of mixing and selection of a ball, a countdown is displayed on the broadcast. After its completion, the balls are mixed and one is selected randomly. After demonstrating the result of the game, the ball falls back into the lottery machine and takes part in mixing in new game.
In 1Bet(Bingo 37) game bets are accepted on exact number, color, evenness or oddness of the ball number, ball number by betting on 3, 6, 12 or 18 numbers at once, or 12 balls at once, but not in order.