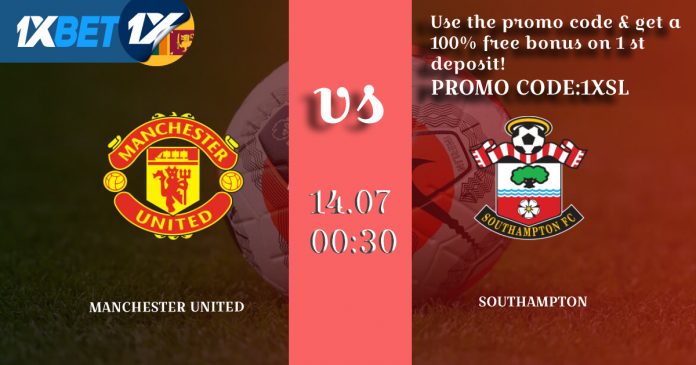 Manchester United are the first team in Premier League history to win four consecutive matches by three or more goals following Thursday's 3-0 win away to Aston Villa.
Southampton have also been in good form since the restart, notably beating Manchester City 1-0 recently. They have also won away to Chelsea and Leicester this season.
The last six encounters between the two teams have been tight affairs. Four have been drawn and the other two United have won by just a one goal margin.
United can expect a much tougher game on Monday than their recent outings but have the momentum to edge out Southampton.
MANCHESTER UNITED :- W 1- 1.296
Draw                                :- X – 6.3
SOUTHAMPTON            :- W 2-11.5