1xGames regularly adds interesting new items: variations of popular card games, slot machines with interesting storylines, 3D slots with excellent graphics, simple battles with dealers. Another novelty on the site is Lucky Slot, let's take a closer look at this bright and colorful slot.
Description of Lucky Slot
After starting a one-armed bandit, a standard screen with 5 reels and 5 active lines appears before the player. Only three images are found on the playing field: ripe cherries, yellow lemons and juicy watermelons.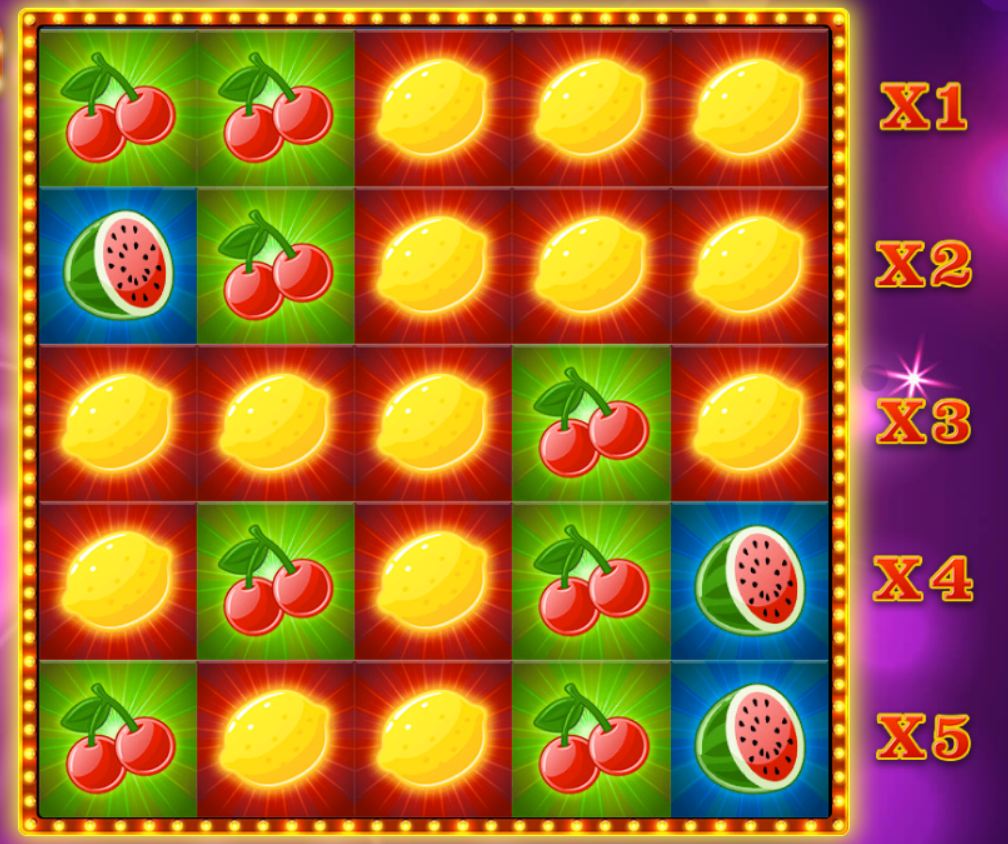 You need to collect at least three identical pictures to win. The combination is considered victorious when the symbols are in the same row and are located from left to right (one after another).
There is a jackpot: when five lemons fall out on the fifth line, gamers are supposed to have an increased line coefficient – X20.
How to play Lucky Slot?
The mechanics are very simple, even a novice will be able to deal with management. First of all, you need to specify the rate, on a special panel there are six amounts for quick launch: 1, 2, 7, 10, 60, 100 euro. You can also specify an arbitrary value in a special window, for example, 170 euros.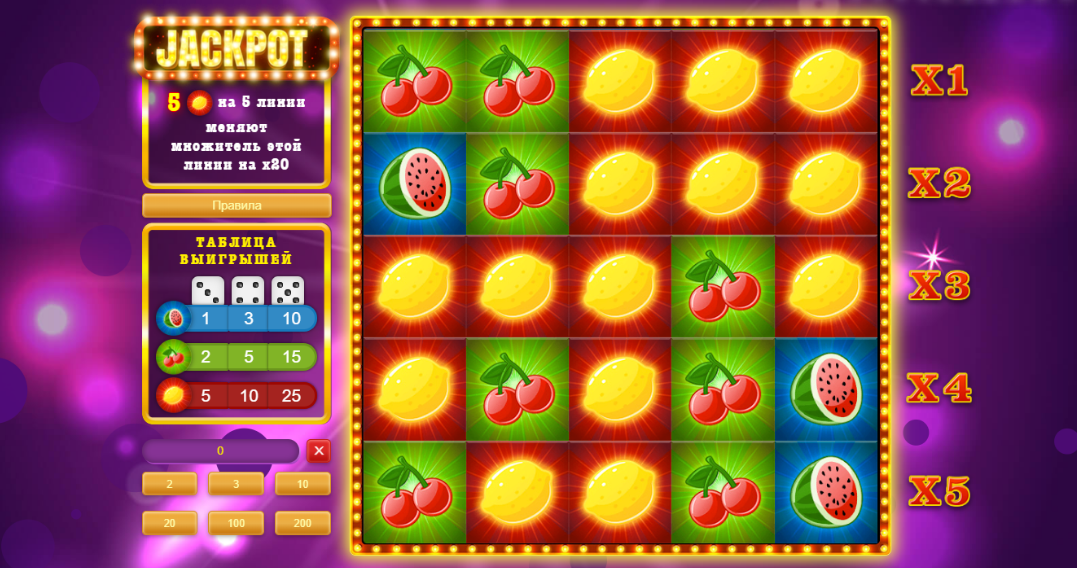 How is winnings calculated?
Winning is calculated by the formula: total bet amount ÷ number of lines * odds of game elements and the winning line.
Winning combinations with odds:
three watermelons give – X1;
four watermelons on the line – X3;
five watermelons – X10;
three cherries – X2;
four cherries – X5;
five cherries – X15;
three lemons – X5;
four lemons – X10;
five lemons – X25.
The coefficient of the line is equal to its number, so on the first line is given X1, on the second – X2, etc.
Win strategy
If you decide to regularly play Lucky Slot on 1xGames, you will need a carefully crafted strategy. With thoughtless bets over a long distance, you run the risk of getting negative. For constant profit, you can use various tactics, we will analyze the two most popular.
Martingale Strategy
The method is very simple – a certain bet amount is assigned, approximately 3-5% of the total bank. When winning, it is placed again, when losing, the amount doubles. In case of repeated defeat, the player needs to double the bet again taking into account all expenses. Sample scheme: 1-2-4-8-16-32-64.
Example: you bet 50 rubles. Four watermelons with a coefficient of X3 fell, the winning line is 4. Therefore, this game brought: 50 ÷ 5 * 3 * 4 = 120 rubles or 70 rubles of net profit. In the next round you can bet 50 rubles again. If the bet has lost or three watermelons have fallen, which give the coefficient X1 and the profit is less than the initial bet, you need to play for an increase. The next step is to put 100 rubles. If the same three watermelons fall out on the fourth line, you will receive: 100 ÷ 5 * 3 * 4 = 240 rubles. If you subtract the bet and the previous loss from the total prize, it turns out: 240 – 100 – 50 = 90 rubles net.
Plus: a win overrides previous expenses and gives a small profit.
Minus: for the game you need a solid bank, so that you can pass at least 10 steps if necessary.

Parlay Strategy
It acts similarly to the Martingale scheme, but with an increase in the bet on winning. This minimizes the risk of losing the entire bank in a series of unsuccessful games. In order not to get a loss, you can impose a limit on the number of doublings, for example, no more than 3 times. Those. after increasing the initial winnings by 2-3 times, return to the previous amount.
Example: you bet 200 rubles, 3 cherries fell on the third line. The gain is: 200 ÷ 5 * 2 * 3 = 240 rubles. The next bet is 240 * 2 = 480 rubles. With the third victory – 960 rubles. If the lesion should return to the original amount.
Pros: over a long distance, you can get a solid profit.
Minus: in slots it is not always possible to knock out a series of victories.