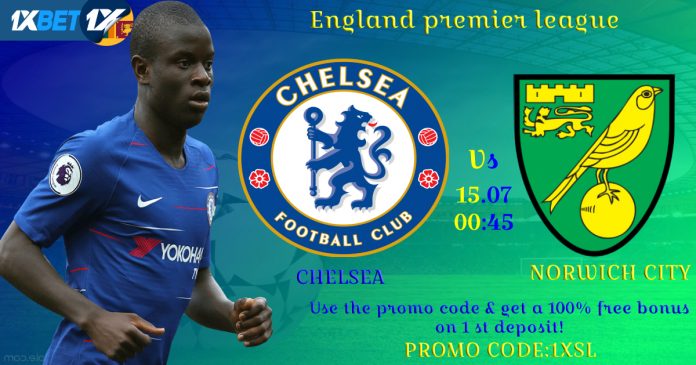 Chelsea dropped points in the race to finish third as they fell to a 3-0 loss at Sheffield United. However, they'll come into this game safe in the top-four after Leicester's 4-1 defeat at Bournemouth, but Frank Lampard will expect a response from his players.
Norwich's fate was sealed on Saturday after a thumping 4-0 home defeat at the hands of West Ham. They can at least play without pressure as they seek to shake themselves out of this seven-match losing run.
That streak is unlikely to end at Stamford Bridge, where Chelsea should bounce back with a victory.
CHELSEA                 :- W 1- 1.444
Draw                         :- X – 10
NORWICH CITY       :- W 2- 22